SHERIAN'S GIFT
Currently In Stock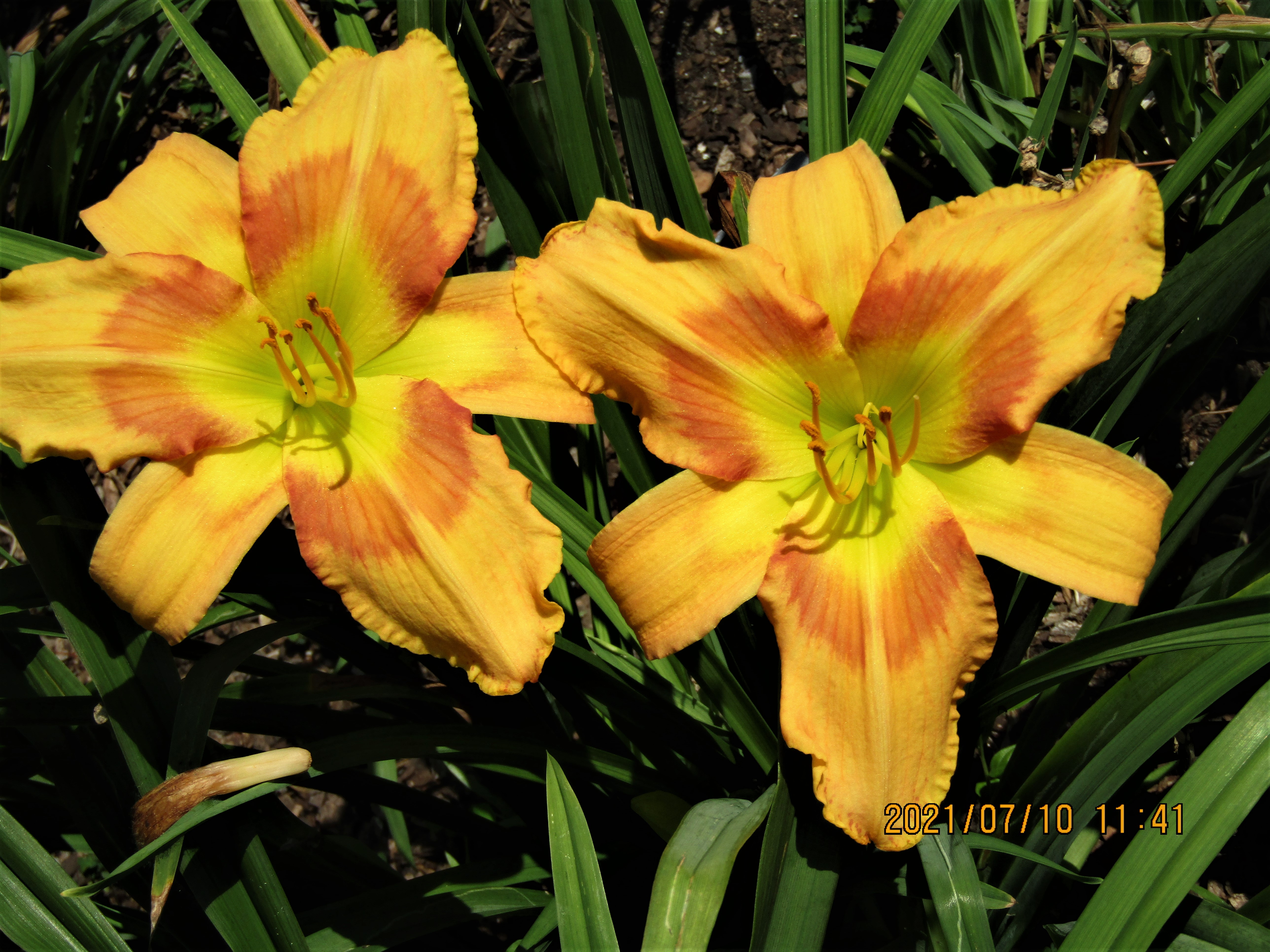 Available Photos: | High-Res | Clump Shot | Standard |
Hybridizer: Roycroft
Bloom Diameter: 8"
Foliage: SEV
First Blooms: Mid-season
Last Rebloom: Very late
Type: Tetraploid
Scape Height: 29"
Flower Color: Orange
Eyed Daylily: Yes
Flower Form: Single
Fragrance Level: NOT
Climate: est 4-9

SHERIAN'S GIFT

A very showy and great performer having a large coppery orange flower with a darker eye and a large golden yellow throat. Up to 5-way branching; 21 bud count. Check out the clump shot. Named in honor of Sherian F. Nordman.