OAK ISLAND JEWEL 2
Currently In Stock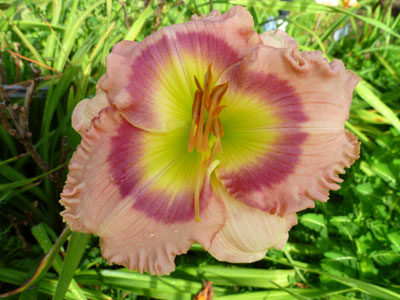 Available Photos: | High-Res | Standard |
Hybridizer: Roycroft
Bloom Diameter: 7"
Foliage: SEV
First Blooms: Early mid-season
Last Rebloom: Late
Type: Diploid
Scape Height: 20"
Flower Color: Pink
Eyed Daylily: Yes
Flower Form: Single
Fragrance Level: FR
Climate: est 4-9

OAK ISLAND JEWEL 2

A bitone. This seedling has a beautiful and fragrant coral pink flower with a rose colored eye and a lime throat. The sepals are lighter in color. Up to 5 way branching and 28 bud count. (Was seedling dip-09-543-unk.)

Note: This is our garden name for this unregistered cultivar.

Roycroft original. Only available at Hemingway Nursery.