MAID FOR A KING 2 (bed 17)
Currently In Stock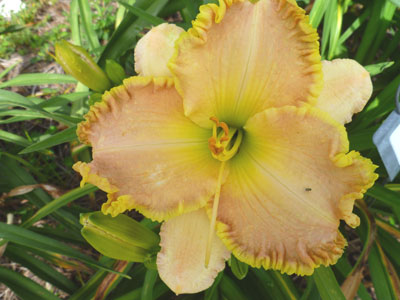 Available Photos: | High-Res | Standard |
Hybridizer: Roycroft
Bloom Diameter: 6"
Foliage: EV
First Blooms: Early mid-season
Last Rebloom: Late mid-season
Type: Tetraploid
Scape Height: 28"
Flower Color: Coral
Eyed Daylily: No
Flower Form: Single
Fragrance Level: FR
Climate: est 6-9

MAID FOR A KING 2 (bed 17)

A beautiful coral colored flower with lighter sepals and a heavy gold braid.

Note: This is our garden name for this unregistered cultivar. A possible future registration; would be offered at a higher price if registered.

Special Price Available!
Order 1 or more single fans and receive a 20% discount.