FORSYTH EYE CANDY
Currently In Stock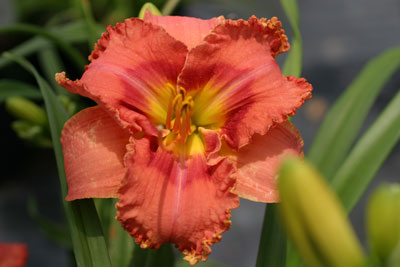 Available Photos: | High-Res | Standard |
Hybridizer: LeFever
Bloom Diameter: 4.5"
Foliage: SEV
First Blooms: Mid-season
Last Rebloom: Late
Type: Tetraploid
Scape Height: 20"
Flower Color: Red
Eyed Daylily: Yes
Flower Form: Single
Fragrance Level: FR
Climate: 6-8

FORSYTH EYE CANDY

The name was chosen because this cultivar looked good enough to eat with its special glowing red color and wide ruffled petals and sepals. Will be something different in your garden!

Special Price Available!
Order or more double fans and receive a % discount.