FIN AND FEATHERS
Limited Stock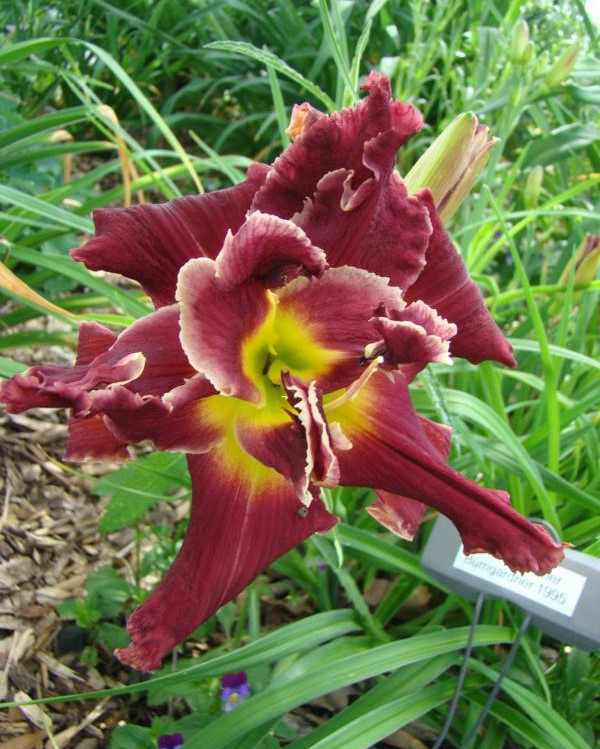 Available Photos: | Clump Shot | Standard |
Hybridizer: BUMGARDENER
Bloom Diameter: 3"
Foliage: SEV
First Blooms: Early mid-season
Last Rebloom: Late mid-season
Type: Diploid
Scape Height: 36"
Flower Color: Purple
Eyed Daylily: Yes
Flower Form: Double
Fragrance Level: NOT
Climate: 4-10

FIN AND FEATHERS

Rebloom Diurnal. Fertility: Pod Fertile Pollen Fertile. Bloom Traits: Self. Bloom Form: Double. Color description: purple self with yellow green throat.