SAL'S PURPLE GOLD
Limited Stock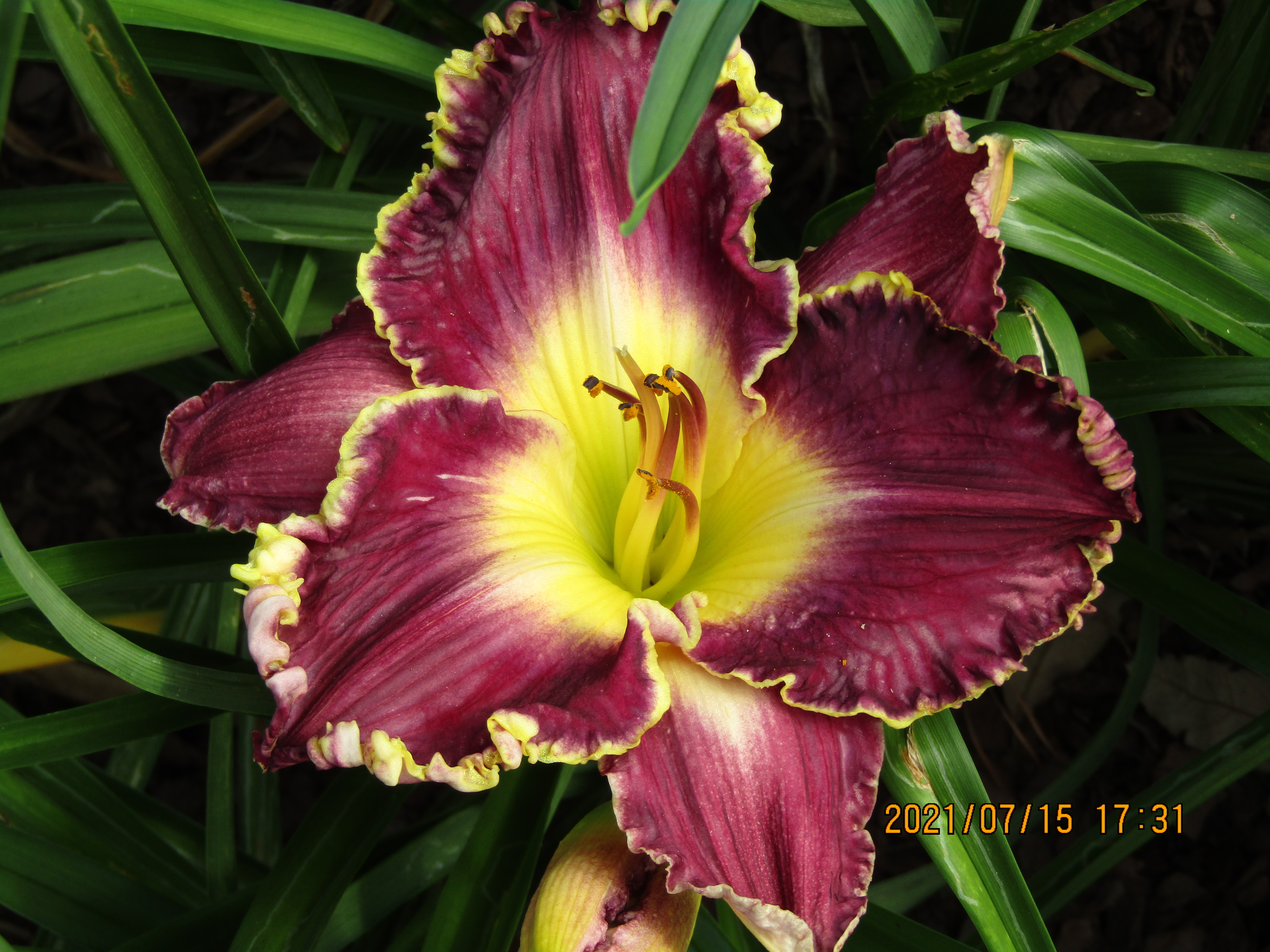 Available Photos: | Clump Shot | Standard |
Hybridizer: Williams, Lucille
Bloom Diameter: 6"
Foliage: SEV
First Blooms: Early
Last Rebloom: Mid-season
Type: Tetraploid
Scape Height: 28"
Flower Color: Purple
Eyed Daylily: No
Flower Form: Single
Fragrance Level: NOT
Climate: 3-10

SAL'S PURPLE GOLD

A 2023 new introduction. Sal's Purple Gold is a stunning deep purple/burgundy flower, ensconced with a gold filigree that looks like a tierra. This flower is tall and stately, with 3 way branching and up to 14 buds per branch. Certain to make any garden stand out.