EVENING ENCHANTMENT
Currently In Stock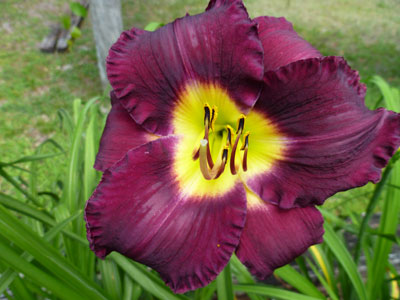 Available Photos: | High-Res | Clump Shot | Standard |
Hybridizer: Stamile
Bloom Diameter: 5"
Foliage: EV
First Blooms: Early mid-season
Last Rebloom: Late mid-season
Type: Tetraploid
Scape Height: 35"
Flower Color: Purple
Eyed Daylily: No
Flower Form: Single
Fragrance Level: FR
Climate: 3-9

EVENING ENCHANTMENT

This magnificent award-winning cultivar will be a standout in any garden! A wide, round, heavily ruffled, and rich deep clear sunfast purple flower with a yellow to grass green throat. Up to 5-way branching; 30 buds. Excellent plant and bloom habits; you'll love it! Universally grown!