JOE MARINELLO
Currently In Stock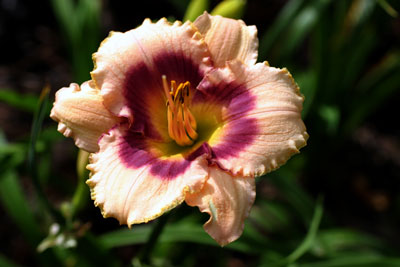 Available Photos: | High-Res | Standard |
Hybridizer: Stamile
Bloom Diameter: 5"
Foliage: DOR
First Blooms: Early
Last Rebloom: Late
Type: Tetraploid
Scape Height: 21"
Flower Color: Cream
Eyed Daylily: Yes
Flower Form: Single
Fragrance Level: NOT
Climate: 3-8

JOE MARINELLO

A very popular cream flower with a wine-purple eyezone and a green throat. Has excellent late season rebloom for us!

Special Price Available!
Order 2 or more double fans and receive a 20% discount.