LAVENDER RAINBOW
Limited Stock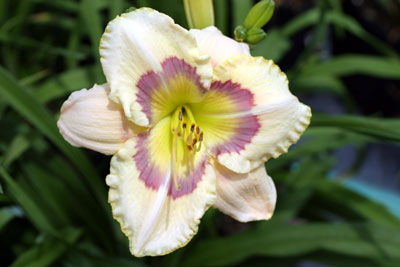 Available Photos: | High-Res | Standard |
Hybridizer: Stamile
Bloom Diameter: 7.5"
Foliage: DOR
First Blooms: Early mid-season
Last Rebloom: Late mid-season
Type: Tetraploid
Scape Height: 23"
Flower Color: Cream
Eyed Daylily: Yes
Flower Form: Single
Fragrance Level: NOT
Climate: 3-9

LAVENDER RAINBOW

A beautiful light cream flower with a complex eye charcoal, lavender, purple, and orchid colors. The large throat is yellow. The petals are circled by a fine wire yellow-gold edge. 4-way branching; 28-30 buds. Universally grown!