PRIMAL SCREAM
Currently In Stock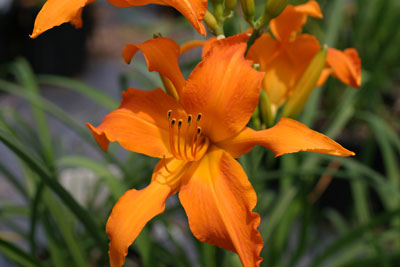 Available Photos: | High-Res | Clump Shot | Standard |
Hybridizer: Hanson C
Bloom Diameter: 8"
Foliage: DOR
First Blooms: Mid-season
Last Rebloom: Late
Type: Tetraploid
Scape Height: 34"
Flower Color: Orange
Eyed Daylily: No
Flower Form: Unusual Form
Fragrance Level: NOT
Climate: 3-9

PRIMAL SCREAM

UFO (Unusual Form). The 2003 Stout Silver Medal winner! The Stout is the American Hemerocallis Society's highest award! A brilliant orange flower with hues of tangerine and curry with a subtle green throat. Petals are pinched and quilled. Up to 5-way branching; 26 buds. Universally grown! This amazing cultivar will grab your attention! See the High-Res image for a nice clump shot.