SANTIAGO HEAT
Currently In Stock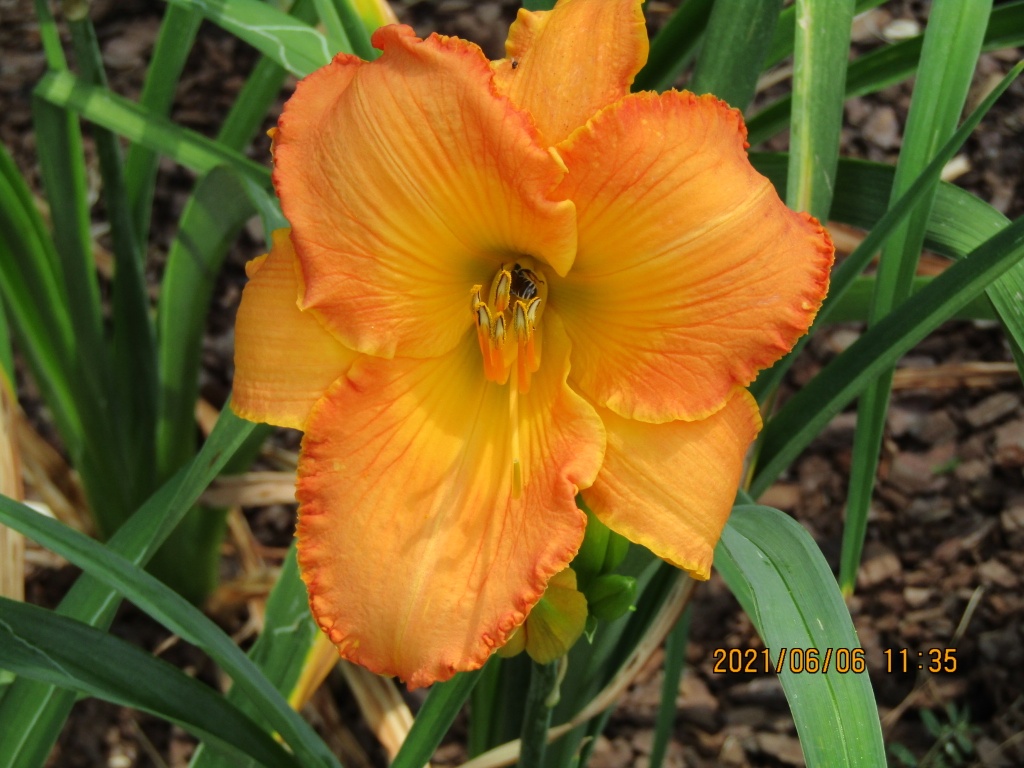 Available Photos: | High-Res | Standard |
Hybridizer: Salter
Bloom Diameter: 6.5"
Foliage: SEV
First Blooms: Mid-season
Last Rebloom: Late
Type: Tetraploid
Scape Height: 28"
Flower Color: Orange
Eyed Daylily: No
Flower Form: Single
Fragrance Level: NOT
Climate: 3-9

SANTIAGO HEAT

Wow! An unbelievable very bright and intense burnt orange flower with a green throat. Its form is very broad, wide, and full! Reblooms through the late bloom season for us. Universally grown! See the High-Res image for a nice clump shot.