TOM WISE
Currently In Stock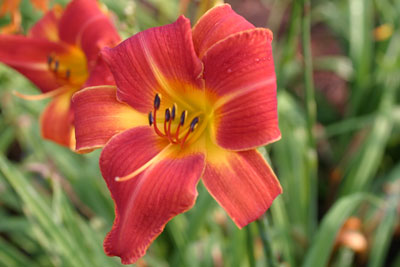 Available Photos: | High-Res | Clump Shot | Standard |
Hybridizer: Joiner
Bloom Diameter: 7"
Foliage: DOR
First Blooms: Early mid-season
Last Rebloom: Late mid-season
Type: Tetraploid
Scape Height: 37"
Flower Color: Red
Eyed Daylily: No
Flower Form: Single
Fragrance Level: NOT
Climate: 3-9

TOM WISE

An amazing tall, large flowered, and extremely vigorous garden superstar which will be prominent in any garden-- especially when blooming at clump strength! The flower is a large bright velvety red edged in gold. It is very fertile and a great parent for tall vigorous growing seedlings! (In the lineage of our SUPER GIANT and GIANT ORANGE seedlings.) Universally grown! See the High-Res or Clump images for an amazing clump shot!