LAVENDER BLUE BABY
Currently In Stock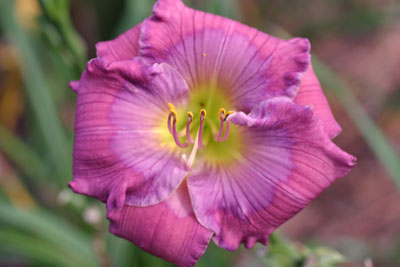 Available Photos: | High-Res | Clump Shot | Standard |
Hybridizer: Carpenter J
Bloom Diameter: 5.5"
Foliage: DOR
First Blooms: Early mid-season
Last Rebloom: Late
Type: Diploid
Scape Height: 28"
Flower Color: Lavender
Eyed Daylily: Yes
Flower Form: Single
Fragrance Level: NOT
Climate: 5-9

LAVENDER BLUE BABY

The 2007 Stout Silver Medal winner; the Stout is the American Hemerocallis Society's highest award and there is only one winner each year! Unique. A fabulous and rich lavender flower with a watermark type eye of a vivid lavender blue like no other! Well branched with a high bud count. You'll never confuse this unique daylily with any other! A fabulous parent! (For examples see my introductions 'Rose Showoff', 'Soft Spoken Lady', 'Winyah Rose', and several others.) See the nice Clump shot.

Special Price Available!
Order 2 or more double fans and receive a 15% discount.